We are BHcrafts
Humanitarian and profitable
BHcrafts is an enterprise which unites creative humanitarian business and personal development elements in a balanced and successful manner.
Find out why our products are as good as they look!

WFTO CERTIFIED
The BHcrafts brand is certified by the World Fair Trade Organization.

HANDMADE WITH LOVE
All of our products are handmade with love and attention to detail.
News from BHcrafts!
Everyone interested to support the activities of this organisation can now do so online, from their apartment or office, in any amount they see fit and in any currency. Our goal is to gather enough resources needed for organising training sessions for our new beneficiaries thus enhancing their skills and knowledge. As a result they will become competitive in the labour market therefore decreasing unemployment especially among the female population. We thank all those who recognised the quality of the BHcrafts project, and all those who choose to support us financially. That can be done using GoGetFunding and FundRazr.
Every help counts in decreasing unemployment in B&H
We Make High Quality Apparel and Toys 
Results have acknowledged all of this. BHcrafts has successfully cooperated with Agnes B in France for several years. Business connections were established with Gaiam, National Geographic, Neiman Marcus (all in the USA), NR Rapisardi from Italy, Carolijn Slotje Design studio from Netherlands, various small businesses from Switzerland, Germany and other EU countries, as well as Felissimo from Japan. The most important business connection, with Sundance catalogue (the USA), was made 16 years ago, functioning and improving even through some difficult years, as 2008 and 2020.

Only the Finest Materials
Media praise the superior quality of hand made products which cannot be produced through mass production.

The Art of the Original
Each product is labeled with woven Bhcrafts logo and size, quality of yarn, care instruction and country of origin labels. Added value is the hang tag with the name of Bhcrafts beneficiary, who earns income by making that product.

More than ordinary purchase
These are products made with love and care, and your purchase will contribute to creative and business opportunities for marginalized groups of women, from entire BiH. Our aim has never changed – it will only expand further. All this proves that this is not ONLY shopping, but "Shopping with purpose"!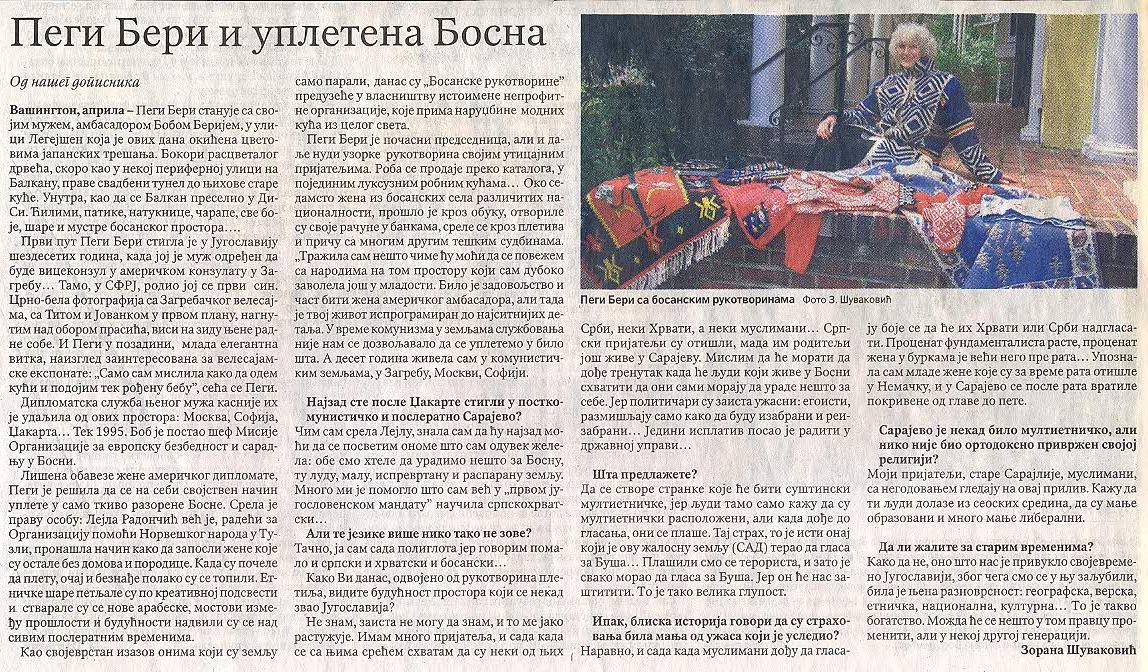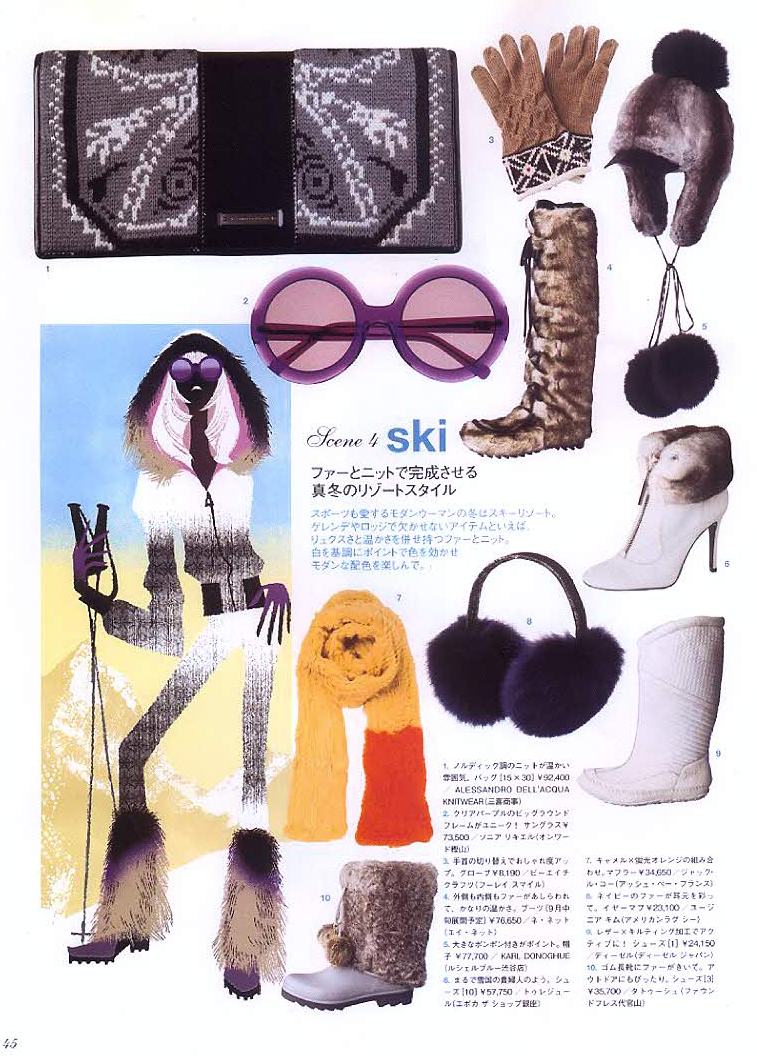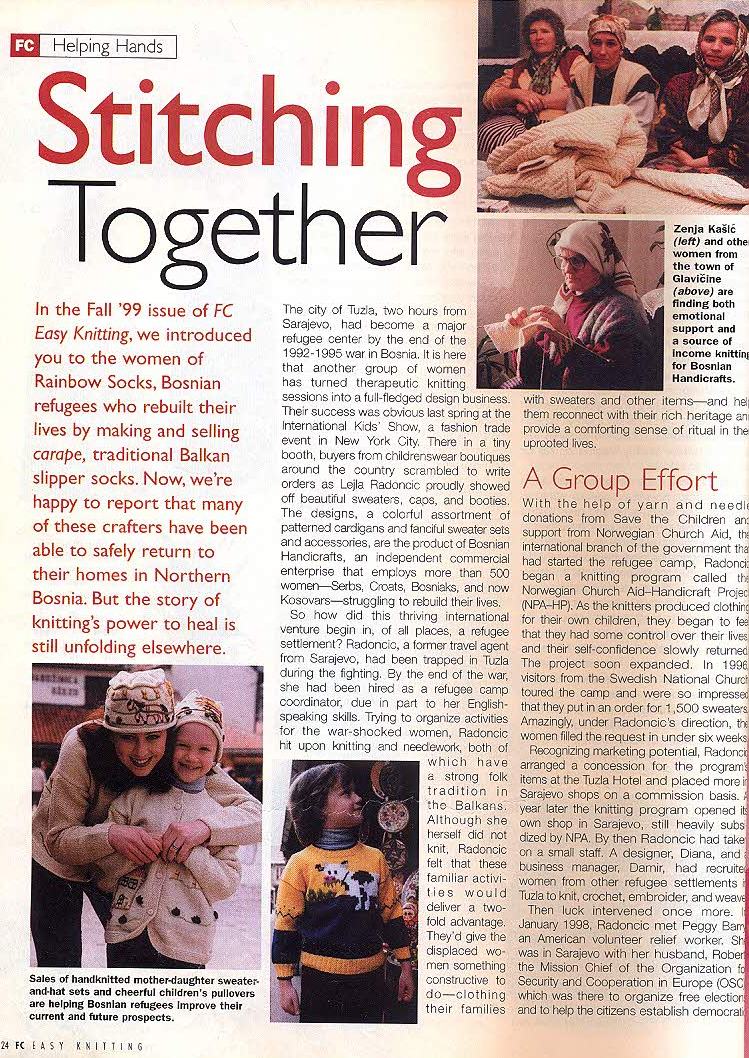 BHCrafts has been praised for its work appearing in many magazines and newspapers. Take some time and read what the others say about this indigenous project.
Read about our latest projects: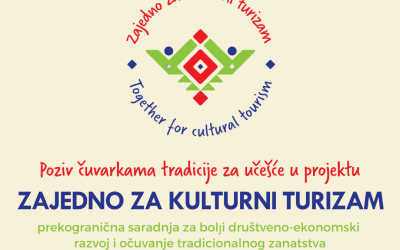 Poziv čuvarkama tradicije za učešće u projektu "Zajedno za kulturni turizam – prekogranična saradnja za bolјi...